In our store you will find 28mm fantasy pro painted D&D miniatures for sale for your favourite rpg games. Dungeons and Dragons painted miniatures (D&D miniatures), Pathfinder, Star Wars, Cyberpunk, also board games miniatures (Dungeons&Dragons, Descent, Massive Darkness, Blood Rage, Rising Sun board game, etc). We paint miniatures of almost all brands, but most common are: Reaper miniatures and D&D miniatures. Also Wizkids, Hero Forge minis, Warhammer 40k, Warhammer Age of Sigmar and other war games miniatures and gaming figures.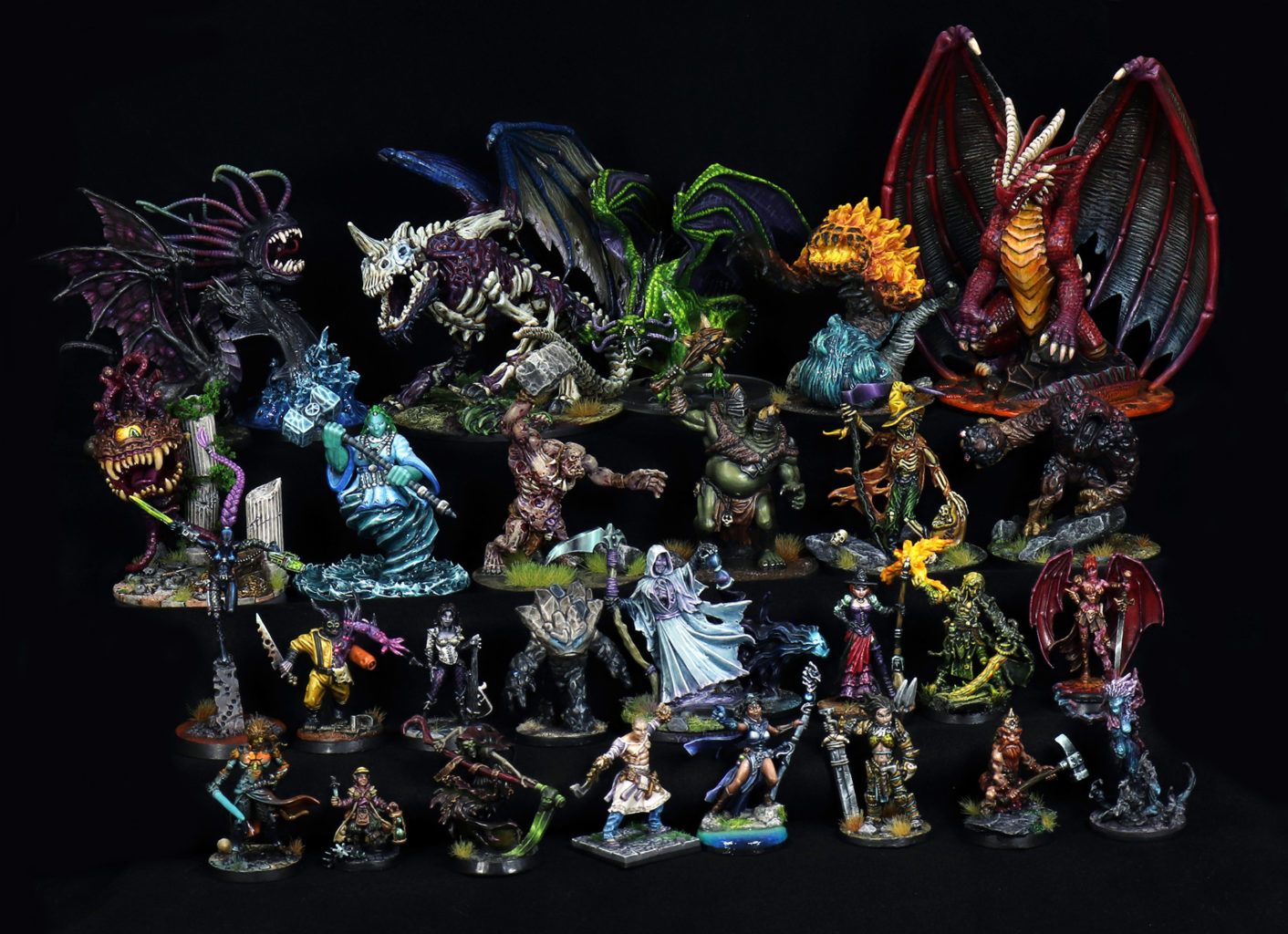 Complete list of our 28mm fantasy pro painted D&D miniatures for sale
Aberration / Monster Miniatures
Construct / Elemental Miniatures
Demon / Devil / Angel / Outsider Miniatures
Dragon Miniatures
Dwarf / Gnome / Halfling Miniatures
Elf/ Half-Elf / Human Miniatures
Fairy / Animal / Plant Miniatures
Furniture/ Dungeon Decoration Miniatures
Humanoid / Giant Miniatures
Orc / Half-Orc / Goblin Miniatures
Sci-Fi / Steampunk / Cyberpunk / Star Wars / Warhammer 40k Miniatures
Undead / Zombie / Skeleton / Ghost/ Vampire / Lich Miniatures
Do you like our paint job and our Miniatures for sale? Comment and follow us on Facebook or Instagram!
Visit out Miniatures Store!